What You Should Know About Hidden Assets
Oct. 31, 2022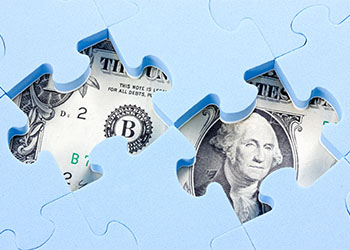 Dividing assets is one of the most contentious points in a divorce. Many spouses do not have a full view of their family's financial picture, which can create stress and uncertainty.
Divorce and division of assets may invoke the feeling of injustice, which is why one spouse may try to deprive the other of their fair share of assets. Unfortunately, the problem of one spouse hiding assets from the other is not uncommon. If you suspect that your spouse is hiding assets or is not completely transparent about their finances during a divorce, you may need the assistance of a skilled family law attorney.
Our divorce attorneys at Crumpley & Crumpley PC can assist you in uncovering hidden property and helping you protect your interests. With an office in Livermore, California, our attorneys serve people throughout the state, including Castro Valley, San Ramon, Walnut Creek, Danville, Hayward, Dublin, Pleasanton, Alameda County, and Contra Costa County.
Division of Assets in California
While many states are "equitable distribution" states when it comes to dividing assets, California is not one of them. California courts divide marital property under community property law, which means spouses are entitled to half of the marital assets. With a few exceptions, all assets acquired by the spouse during the marriage will be subject to a 50/50 split upon divorce.
However, each spouse can still keep their own separate property, which includes any assets brought by the spouses into the marriage. California laws that govern the division of assets may seem unfair, which explains why so many spouses attempt to hide assets to prevent them from being included in the community property settlement. However, it doesn't mean we should excuse them for their behavior.
What Are Hidden Assets?
Now that we have established that a spouse may attempt to hide assets to prevent their spouse from receiving what they are entitled to, let's define what constitutes a "hidden asset." Hidden assets can include any finances, possessions, or resources which are purposefully secreted from disclosure. Hidden assets can impact the fairness of asset division upon divorce. Common examples of hidden assets include:
Cash

Jewelry

Bonds or stocks

Sources of income

Businesses

Collectibles and art

Cryptocurrency

Real estate
There is virtually no limit to how people may attempt to hide assets from their spouses. Some of the tactics to hide assets include but are not limited to:
Giving or donating money to friends or relatives

Reporting higher expenses

Overstating debts

Reporting lower income

Hiding or undervaluing assets

Using joint funds to pay off debts
If you suspect that your spouse is using any of these or other tactics to hide assets, reach out to a knowledgeable family law attorney to protect your rights and discuss your legal options.
How to Find Hidden Assets?
The process of uncovering hidden assets in a divorce can be complicated and frustrating, especially if you do not know where to start. Typically, spouses need to take the following steps in order to find hidden assets:
Obtain copies of tax returns. If you suspect that your spouse has hidden assets or sources of income, tax returns may be the best place to start your investigation. If possible, examine tax returns for the last five years to see whether there are any inconsistencies.
Review bank accounts and credit card statements. If you still have access to your spouse's bank accounts and credit card statements, it makes sense to look for transactions you were not aware of.
Check public records. Sometimes, checking public records can reveal all the information you need to know about your spouse's hidden assets. Unfortunately, not all hidden assets are public records.
Hire a forensic accountant. If your spouse did a good job at hiding assets, hiring a forensic accountant to conduct an in-depth investigation may be the only way to uncover those assets.
Consider contacting a knowledgeable family law attorney to discuss your specific situation and get assistance in finding hidden assets. At Crumpley & Crumpley PC, our results-driven and skilled attorneys use several advanced techniques for uncovering hidden assets.
Legal Advocacy When You Need It Most
If you are contemplating a divorce or are in the middle of one, our attorneys at Crumpley & Crumpley PC can help you address issues related to hidden assets and income. We are dedicated to helping clients ensure that they do not lose anything they are entitled to. Reach out to our office in Livermore, California, to discuss what you can do to get your fair share.